About Us
Since 1960, Tellefsen Hall (commonly referred to as TH) has been home to members of the University of California Marching Band (Cal Band), providing a unique, fun-filled atmosphere of camaraderie and activity ever since.
Cal Band is one of the few collegiate-marching bands in the U.S to offer cooperative housing where residency is limited to members of the marching band. As a result, TH offers a unique living experience that you can't get anywhere else on campus. Our housing options are up to $7,705 cheaper per year than the average Cal Housing options for the 2023-2024 school year. We have our own full time chef, housekeepers, and Board of Directors that ensure your experience at TH will be unforgettable. As stated prior, everyone in the house is a member of the Cal Band, so you'll be living with the people you practice and perform with. It's a great community for incoming freshmen to immerse themselves in the Cal Band experience at an affordable price, and at large, the greater UC Berkeley community.
If you would like to learn more about what Tellefsen Hall has to offer, visit our section for recruits here. We hope to see you in the near future. Enjoy your visit!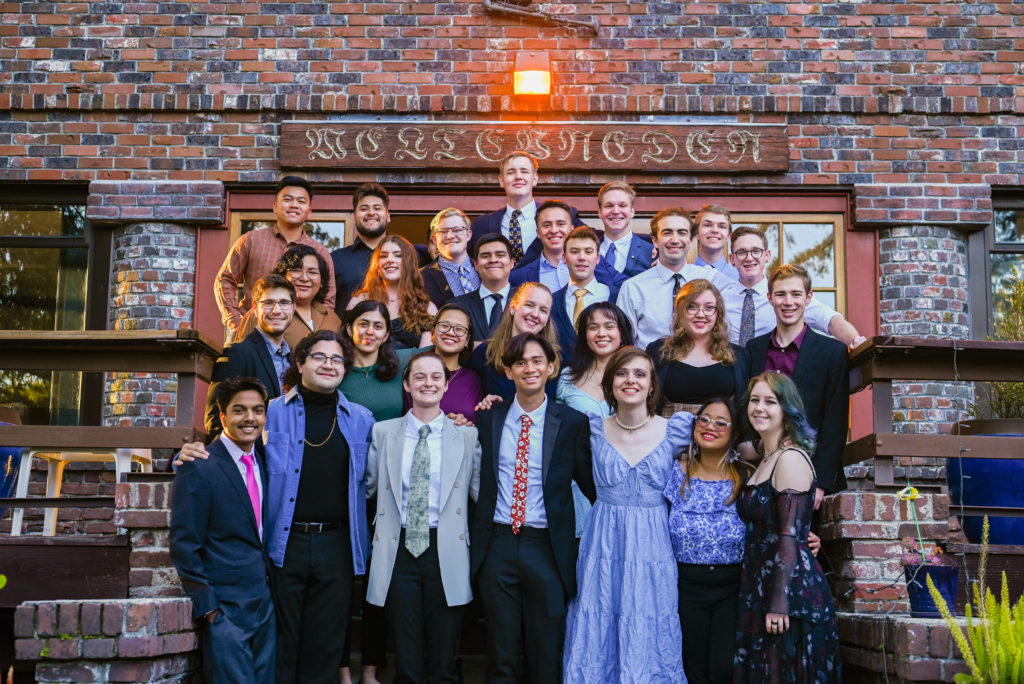 Join Us
Tellefsen Hall Association has set rent for the 2023-2024 school year between $14,700 to $15,500. For many residents, this low price is one of the most important advantages, given the increasing cost of rent throughout the city of Berkeley. In comparison, Cal University Housing and Dining Services sets the 2023-2024 room and board rates at anywhere between $16,825 to $23,205, with these numbers projected to higher. Check out this page for more information.